UK Distributors
Welcome to our trade website! The online home of UK Distributors, EFG Housewares. With over 50,000 products available from numerous different categories (including toiletries, DIY, tableware, toys, stationery, electrical, pet products, pound lines and countless more), the EFG website offers the same vast product range as featured in our cash and carry warehouse, located in Enfield, London.
In order to access both our trade prices and the impressive selection of wholesale products, you can register on our website by filling in details on our registration page. Once we have approved your application for a trade account, you will receive confirmation of your registration via email. After this, you will be able to log in to your EFG account to begin your order.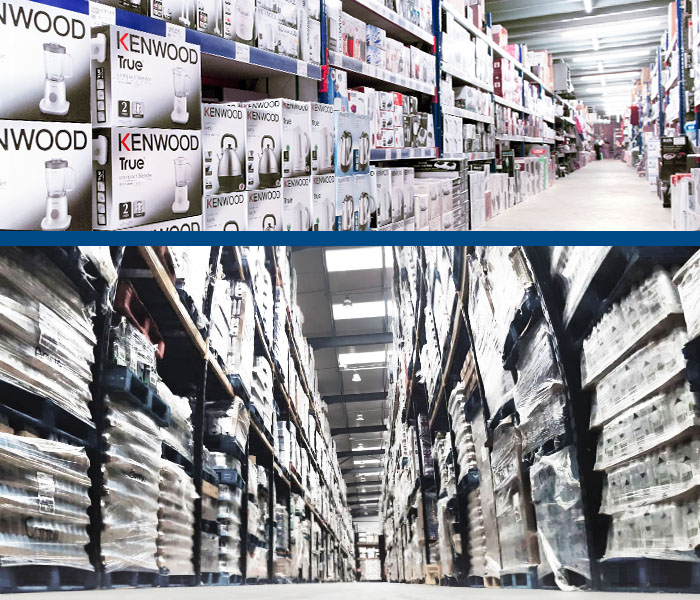 In terms of our delivery options, we can distribute our products with free delivery within the mainland of the UK. For International customers, we also offer to send you palletised goods! Please note; free delivery is for UK mainland only. Anywhere outside of the UK may incur an additional charge. This means that we welcome trade customers based far and wide. Irrespective of where you are located you can still sign up for a trade account and benefit from our fantastic trade prices! Find out about our export service here. On top of that we also offer a pick & collect option, this allows you to buy online and then pick up from our London cash and carry.
We also have a latest deals page for our latest promotions, while we regularly have new product lines uploaded onto the site too.
If you would like to further discuss any aspect of our UK distribution or any of your own specific requirements, you can give us a call on 020 8805 5756 today. Alternatively, you can send an email to enquiries@efghousewares.co.uk to find out more information.